La nueva actualización, NEXT, que ha llegado recientemente a No Man's Sky ha hecho que el juego vuelva a figurar en la lista de ventas de Steam.
Gracias a las herramientas añadidas en este nuevo parche Roland Oberheim, fanático del juego, ha construido un monumento del rostro de Sean Murray, creador de NMS, con distintas piezas del suelo. Mide 37×50 cuadrados y se puede ver desde el espacio.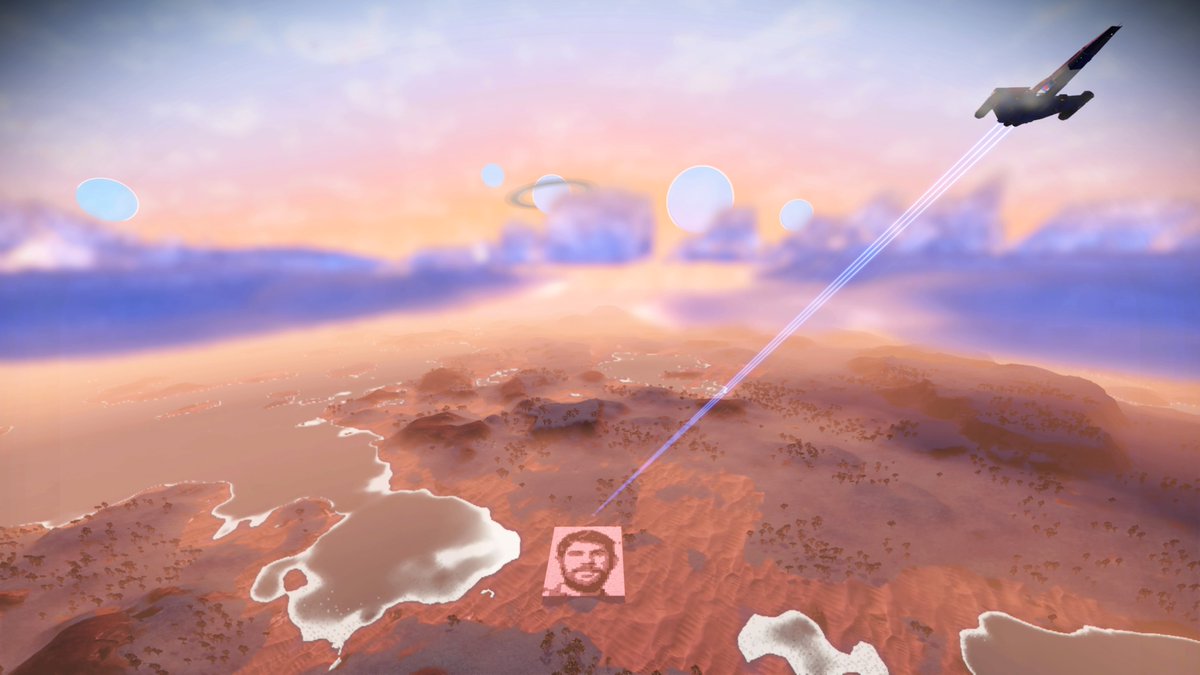 Para visitar este simpático lugar tendrás que utilizar el portal e insertar estos glifos compartidos por Oberheim en su cuenta de Twitter.
Here's the portal address. Unfortunately the base is 11 hours away on foot, 3 hours by exocraft. Still a nice planet to check out. pic.twitter.com/yDU2norlYj

— Roland Oberheim (@RolandOberheim) July 29, 2018
«Aquí está la dirección del portal. Desafortunadamente la base está a 11 horas a pie, 3 horas por exocraft. Sigue siendo un buen planeta para ver».
No Man's Sky está disponible en PlayStation 4, Xbox One y PC.