Como parte de la celebración del Día del Comic Gratis el último fin de semana, Dark Horse Comics regaló un comic gratuito de The Legend of Korra en las tiendas de historietas de Estados Unidos con un un adelanto incluido del comic de ARMS.
En este ejemplar podemos ver lo que nos espera en los siguientes volúmenes, pero también aparece que el primer número será lanzado en enero de 2019. Recordemos que Dark Horse había anunciado que el cómic de este juego exclusivo de Nintendo Switch iba a llegar en primavera de este año.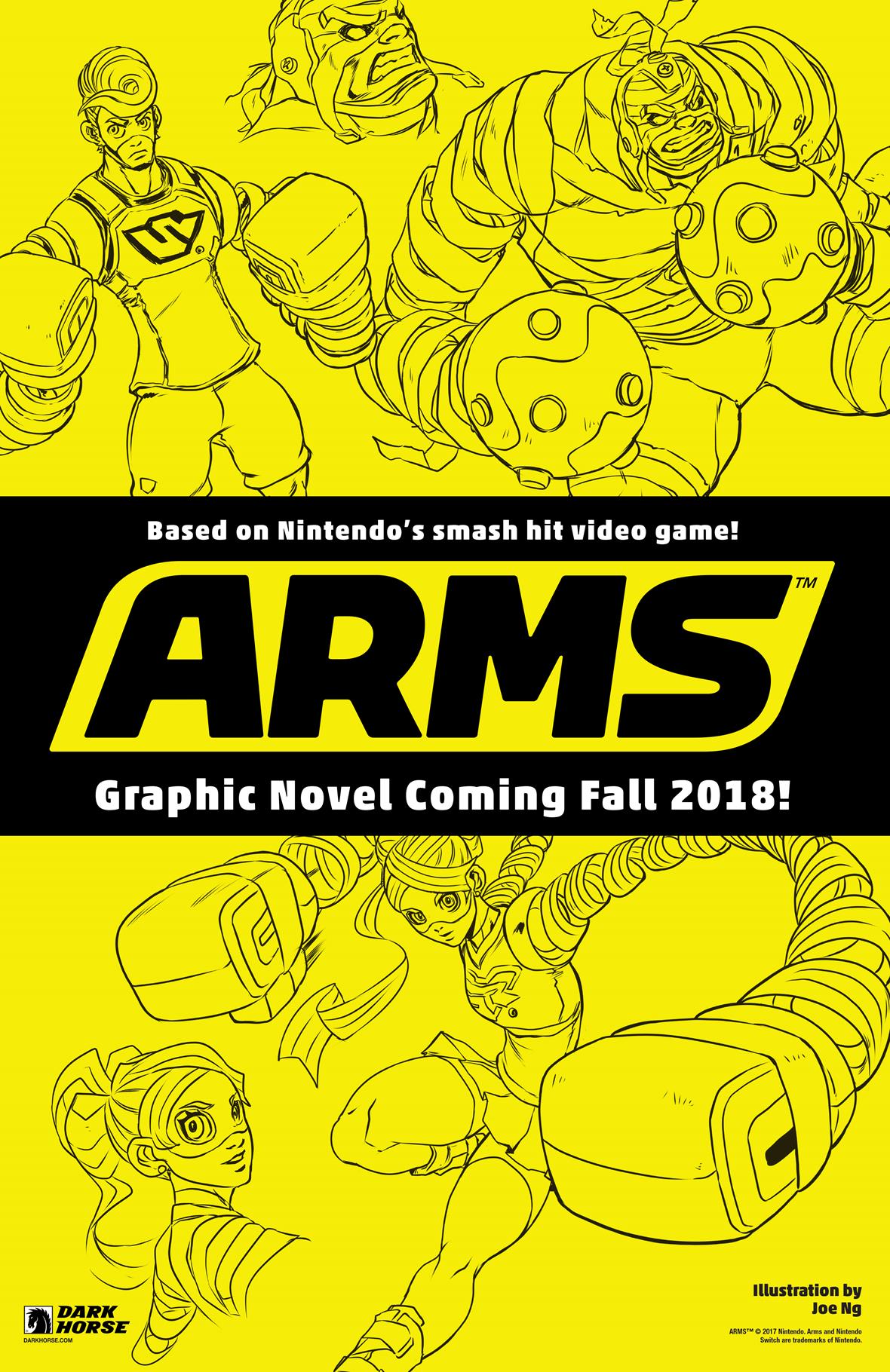 Además, mediante esta presentación se dio a conocer que el primer volumen se llamará «Contendientes» y estará a cargo del guionista Ian Flynn (Comics de New Crusaders, Mega Man y Sonic the Hedgehog) y el dibujante Joe Ng (Comics de Marvel vs. Capcom, Overwatch, SoulCalibur IV, Transformes, Justice League Heroes y más).
La editorial de cómics encargada aún no ha dado una explicación oficial sobre el retraso de esta novela gráfica. Solo nos queda esperar hasta el verano de 2019 para saber qué historias nos traerá este nueva serie de historietas de ARMS.